Leave a Legacy
Our long-standing connection with our community has allowed us to successfully identify and solve pressing needs in our region since 1921. You can help us create a thriving community well into the future with a legacy gift to United Way of the Mohawk Valley.
A planned charitable gift to United Way of the Mohawk Valley is one of the easiest and most flexible ways to leave a gift to make a lasting impact in our community. This type of gift offers many benefits to you, your family, and your community for many years to come. 
Unless otherwise specified, your legacy gift will support our endowment, build a permanent capital reserve, and help create a thriving community.
Ways to make a planned gift.
Income Generating Gifts
Charitable Gift Annuities, Charitable Remainder Trusts, and Retirement Trusts allow you to create a secondary source of revenue or augment your retirement assets to benefit United Way with major tax incentives for you.
Appreciated Assets
Complete a contribution of stock or mutual fund share, real property outright or in trust, or tangible personal property gifts. 
Estate Gifts
Make a commitment through your estate plan by designating a specific amount or a percentage of your estate or retirement plan assets.
Charitable Lead Trusts
Distribute assets to your beneficiaries at a reduced transfer tax cost by establishing a charitable lead trust. This can be funded with cash or other assets and provide a fixed or variable payment to United Way MV for any given number of years.   
FreeWill
Many supporters like you create a legacy by donating 5% of their estate to our organization. Leaving a gift in your will to United Way of the Mohawk Valley allows you to continue positively impact your community for generations to come.
Making or updating your will is easier than you might imagine. United Way has partnered with FreeWill.com to give you a free, uncomplicated way to write your will in about 20 minutes.
This service will lead you through the steps of preparing a simple will. All you will need to do is have it notarized. When utilizing the FreeWill.com service, you can specify that you would like to leave a gift to United Way of the Mohawk Valley.
Visit www.freewill.com/unitedway to create your free will today.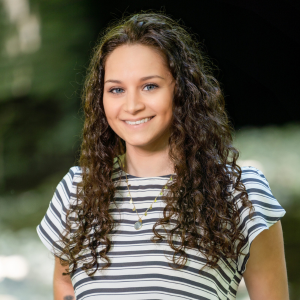 Start your legacy today.
For more information about how to support United Way of the Mohawk Valley through planned giving, contact Kristyn Bucciero Beckwith, at KristynB@unitedwaymv.org.
We would happily meet with you or your professional advisors to explore the many options for turning your gift into a meaningful legacy!
Founders' Circle
John H. Eckmair
Mark Lewandrowski
Elvira Marotta*
Bill Perrotti
Anonymous
*in grateful memory
Letter of Intent
Your Legacy Gift to United Way of the Mohawk Valley will make an impact for years to come! Thank you for helping our community thrive well into the future.
Let us know if you intend to leave a Legacy Gift to United Way of the Mohawk Valley. Complete our Letter of Intent and return it to United Way. 
Return your completed Letter of Intent by email to KristynB@unitedwaymv.org or by mail to 258 Genesee Street, Attn: Kristyn Bucciero Beckwith, Utica, NY 13502.