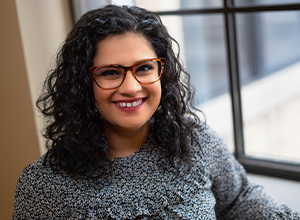 Coordinated Entry Program Specialist
Meet Kari!
A graduate of St. John Fisher College with a B.A. in Communications, and an Advanced Certificate in Non-Profit Management, Kari began her career with United Way MV in July 2019. She's been serving this community's homeless population for 9 years, building strong relationships with service providers along the way, and loves being able to assist those in need.  
United Way is a leading problem solver, innovator, and connector in the Mohawk Valley. Kari considers herself a "connector", as she links people to housing and other vital resources in the community while helping them overcome their barriers and become self-sufficient as part of United Way MV's housing and homelessness work.
When asked why she likes to work for United Way, Kari says "I want to continue to make an impact in our community. I like to work for United Way because of their involvement in the community and their commitment to bettering the lives of others." Her favorite thing about her career is being able to help others.
Some fun facts about Kari are:
Kari's favorite United Way event was Women United.
Her favorite tomato pie is from Napolis.
Her favorite community event is Saranac Thursday.
Kari is a dog person because dogs are always so easy going and happy.
If she won the lottery, she would invest it.
Her favorite thing to cook is chicken riggies.
Although Kari has been all over the country, her favorite place is still the Adirondacks.
Would She Rather?
We asked Kari some "Would you rather" questions, and here's how she answered:
She would rather time travel than freeze time.
She would rather read the book than watch the movie.
She would rather find all her missing socks than find $5 on the ground
She would rather have a golden voice than a silver tongue.
She would rather live in an RV than on a sailboat.